Thanks for visiting our table at the 2016 Manassas Ham Fest to view our progress and discuss the goals of the VAPN via our, hopefully, informative poster. This mixed in with the usual trappings of a ham fest including oddities such as radioactive-material-man with Trinity test samples, another seller with old Playboy magazines and other fun stuff.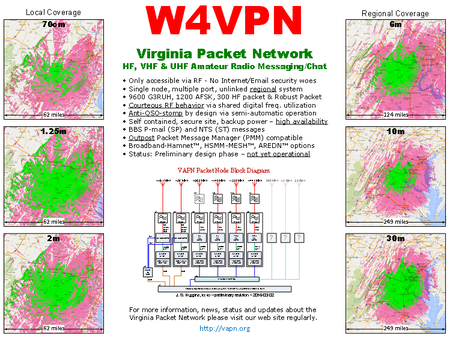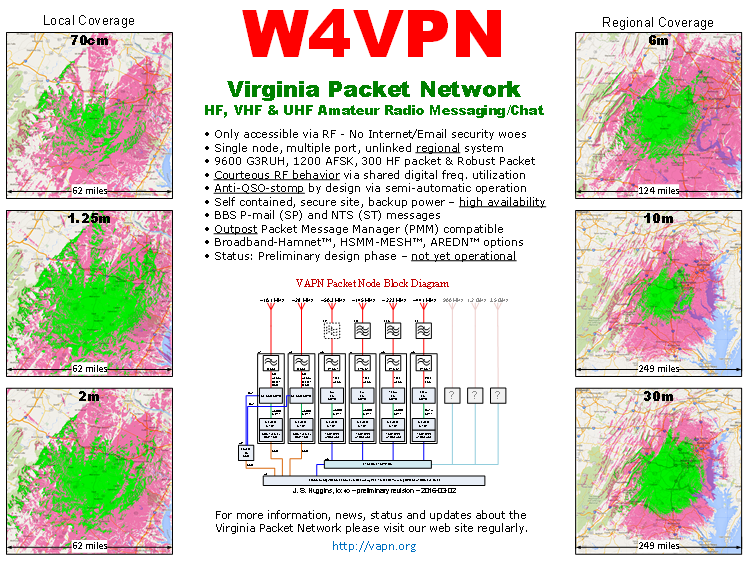 We had quite a few visitors stop by with about a dozen signing our questionnaire asking about preferred band(s) and antenna polarization. It's always interesting to see what captures the attention of folks. One person totally focused on the word "NTS" and stopped to ask some questions and offered a glimpse into the current situation with the national traffic system. A few reflected on the heyday of packet radio. Others offered encouragement to focus on 9600 on 2m and above. An eclectic mix, but a generally positive reception of the VAPN idea.
There's interest and that's a good first step.